Founded in 1988, H & D Rosetto, Inc. began with just a pickup truck, some business cards, and marketing herself as sales and performing the work as well. The company provided a new form of debris removal which catered to small amounts of construction debris or household rubbish too small of an amount for a dumpster and too large or bulky for regular household trash collectors to pickup. This new type of service led to the name Denise Rosetto coined as "Construction Clean-Up." Then recycling came into play, and dumsters were't accomodating the homeowner or small contractor, as commodities now had to be separated. The construction clean -up grew.
Today she has a large fleet of trucks and machines, and has expanded her areas of expertise within the field of Demolition, Excavation, and Roll off Container Services as well. Although H & D Rosetto is qualified enough to work for large commercial and industrial projects, the family run company still stays true to its roots and sees no project as too small
Over the last 20 years, H & D Rosetto has maintained its reputation for providing quality and personalized services for both homeowners and contractors throughout New Jersey.

Fully Insured
State Licensed for the removal of Construction / Miscellaneous Debris,

WELCOME TO H&D ROSETTO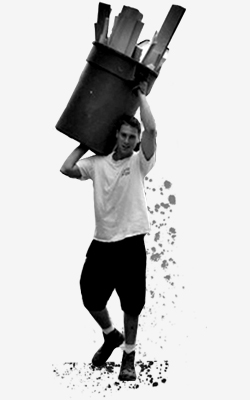 H & D Rosetto, Inc.
211 N. Ocean Ave.
Seaside Park, NJ 08752
Phone: 732.270.3262

Servicing all Ocean, Monmouth, and Middlesex Counties & Parts of Atlantic and Burlington Counties.